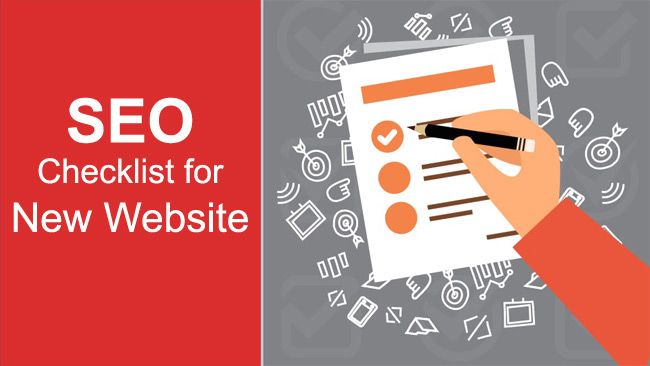 Good online marketing strategy is essential to your business success.
If your website is newly developed, the first step you can start is analyzing your basic competitors website and analyze that on which keywords they are ranking. After that start working on your keywords, target the keywords having high search volume and comparatively low competition.
The main points which can help to setup new website SEO are:
1. Understand the purpose / goal for the website.
2. Understand the target audience.
3. Make the website accessible to search engines.
4. Make the website useful for the audience.
5. Define clear metrics, measure, improve.
6. Research competitors on the same industry
7. Research search volume on AdWords keyword tool or other tools for that niche.
8. Research trends or forecasting on Google Trends
9. Research on social media if there is an audience for it.
10. Research app stores just to make sure.
Quality research is everything. It can save you both time & effort on the long run. If you have lots of opposition you may get lost in it. If you have no audience or search volume you may get little or no traffic.
The on page activity is very significant as it plays around 50% of role in getting higher traffic. After all the on page activities you can start with writing unique content and publishing it to other websites. After that with the same you can start with other off page and link building activities.
Thus these can be the main digital marketing and SEO services for your website which will help you to lead more traffic to your website. You can see the results within 2-3 months.